ARNA Genomics US Inc. - an innovative biotechnology company, established to bring to the global market breakthrough liquid biopsy technologies.
ARNA Breast technology accuracy
Scientific Project Leader Melnikov AA already more than 42 years working in the field of molecular biology; and wrote more than 50 scientific articles. He made the following scientific discoveries: he first discovered and studied the phagemids, a term that is still used in biology; he was the first to prove that the reverse transcriptase is encoded by the LINE elements of the human genome; he invented a new technology for the analysis of methylation of the entire human genome. 10 years of experience in the US in cancer centers: work with DNA sequencing of blood plasma, when developing new methods for diagnosing cancer based on DNA methylation analysis.
A completely new technology for amplifying and hybridizing DNA to select information genes for the entire human genome.
In 2013, together with his son and a team of venture capitalists in Moscow, he created OOO Biomarker-RU, which allowed them to launch a research diagnostic laboratory of the company.
Initially, the laboratory functioned in cooperation with the Russian Cancer Research Center. N.N. Blokhin and the Institute of Pathology and Pathophysiology RAMS. Currently, a discussion is underway with the Moscow City Cancer Hospital No. 62 and the First Moscow State University. THEM. Sechenov.
ARNA-1 is the first cancer marker developed within this project. It serves to determine whether or not a person has an oncological disease, without tumor localization. Because this technology requires significant investment in extensive clinical studies and a long time to test the method, it was decided to create a line of specific products based on ARNA-1.
ARNA Breast is the second marker specific for cancer, and the first specific ARNA test designed to diagnose breast cancer.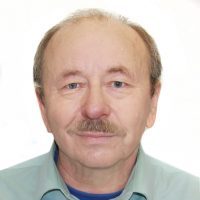 Anatoly Melnikov
CSO, inventor of ARNA tests
More than 40 years of experience in molecular biology and genetics, author and co-author of more than 50 scientific articles. For 15 years he worked in various scientific companies in the United States, before that - in Canada, Hungary, Russia - a branch of the Institute of Bioorganic Chemistry of the Russian Academy of Sciences and the Institute of Biochemistry and Physiology of Microorganisms of the Russian Academy of Sciences. Graduated from the Faculty of Biology, Moscow State University.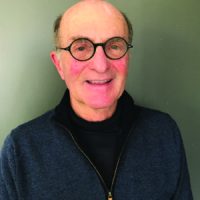 Charles R. Cantor, Dr.
Scientific advisor, investor
Dr. Cantor is a member of the US National Academy of Sciences (1988) and is currently on leave from Boston University (Professor of Biomedical Engineering and Director of the Center for Advanced Biotechnology). Founder and CSO (since 1998) of Sequenom, Inc. His main areas of expertise: biophysics, molecular genetics, molecular biology, genomics, bioinformatics. His scientific interests include mass-spectrometry, prenatal diagnostics, in vivo RNA detection and epigenetics. He made important contributions to understanding of DNA-protein interactions and pioneered physical mapping of whole chromosomes. Invented (1984) and developed pulse field gel electrophoresis for analysis of very large DNA molecules. He is also founder of SelectX Pharmaceuticals and DiThera. His copious awards include Eli Lilly Award in Biological Chemistry (1978), Biochemical Analysis Prize of the German Society of Clinical Chemistry (1988), ISCO Award for Advances in Biochemical Instrumentation (1989), H.A. Sober Award (American Society for Biochemistry and Molecular Biology, 1990), and E.M. Gray Award (Biophysical Society, 2000). (Co)authored several books (including the 3-volume textbook, Biophysical Chemistry) and more than 450 per-reviewed papers, as well as more than 60 patents. He received his BA from Columbia University in 1963 and a Ph.D. from the University of California, Berkeley in 1966.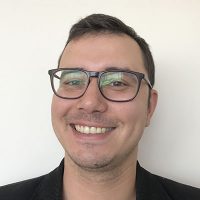 Egor Melnikov
CEO, Founder
He founded and is engaged in the ARNA project for more than 10 years with the mission to save people's lives from cancer. Economist by education, businessman by spirit and experience. In the roles of the founder, the co-founders or the CEO, he was a participant in several start-ups in various fields: advertising and production activities, international logistics, integration of complex IT solutions for large state and commercial customers, and managed an international telecom operator. Yegor's goal is to realize the ARNA project.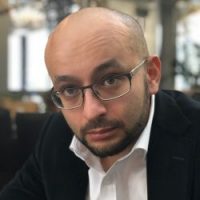 George Nikitin
COO/CTO, co-founder
Master of Physics, has 14 articles and several inventions. He successfully worked in large international companies (Deloitte, etc.), as well as in private equity companies.
He has extensive experience in leading positions in large private and state companies - IT, telecom, subsoil use.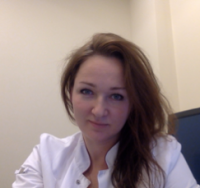 Olga Puchkova
Expert radiologist and mammolog
Graduated with honors from the Moscow Medical Academy (Sechenov) at "Medical Care" where also passed residency in the specialty "Surgery". Later underwent primary specialization in Oncology and Ultrasound diagnostics, and later on initial retraining in Radiology.
Olga is an expert in breast diseases diagnostics. Since 2012 till 2017 she participated in numerous leading European and American training courses. Certified by the European Society of Breast Imaging. In 2017, she received an ESOR grant and successfully completed an internship in the Fellowship in Breast Imaging Rome, Italy. Invited speaker at many Russian and international congresses.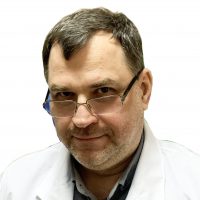 Andrey Tarabarov
Medical Director
More than 15 years of participation in clinical trials (including international studies) - full involvement in all stages of clinical trials from the development of research design to the submission of reports on clinical trials in RA.
More than 15 years in the emergency department - in-depth knowledge of medical legislation and standards.
5 years as project manager in the largest German pharmaceutical company and 4.5 years as team leader.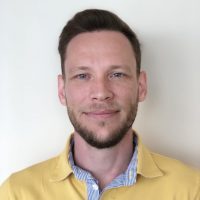 Vasily Nikolaev
Development Director
The richest experience of successful development of the Russian retail segment for more than 10 years. He was engaged in the creation, launching and development of trade marks in different product categories. He has extensive experience in creating goods from scratch and promoting them in the Russian market. He graduated from the military university as an engineer of the Automated Control System. For a long time he held executive positions in retail companies and managed in them separate business lines.