ARNA Genomics US Inc. is an innovative biotechnology company, established to bring to the global market breakthrough liquid biopsy multiomics technologies.
ARNA Breast technology accuracy
Scientific Project Leader Melnikov AA already more than 42 years working in the field of molecular biology; and wrote more than 50 scientific articles. He is famous for the following discoveries:

he first discovered and studied the phagemids, a term that is still used in biology
the first to prove that the reverse transcriptase is encoded by the LINE elements of the human genome
invented a new technology for the analysis of methylation of the entire human genome.

A completely new technology for amplifying and hybridizing DNA to select information genes for the entire human genome.
In 2013, together with his son and a team of venture capitalists founded ARNA Genomics as a research diagnostic laboratory.
ARNA-1 is the first cancer marker developed within this project. It serves to determine whether or not a person has an oncological disease, without tumor localization. Because this technology requires significant investment in extensive clinical studies and a long time to test the method, it was decided to create a line of specific products based on ARNA-1.
ARNA Breast is the second marker specific for cancer, and the first specific ARNA test designed to diagnose breast cancer.
Currently the Company is completely focused on development and clinical trials of ARNA Breast - our first assay for early stage breast cancer detection.
Company HQ is located in the heart of Orange Country, CA.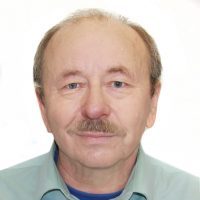 Anatoly
Melnikov
Chief Scientific Officer, Inventor of ARNA tests
More than 40 years of experience in molecular biology and genetics, author and co-author of more than 50 scientific articles. For 15 years he worked in various scientific companies in the United States, before that - in Canada, Hungary, Russia - a branch of the Institute of Bioorganic Chemistry of the Russian Academy of Sciences and the Institute of Biochemistry and Physiology of Microorganisms of the Russian Academy of Sciences. Graduated from the Faculty of Biology, Moscow State University.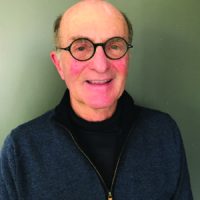 Charles R.
Cantor, Dr.
Scientific Board Chairman, Investor
Dr. Cantor is a member of the US National Academy of Sciences (1988) and is currently on leave from Boston University (Professor of Biomedical Engineering and Director of the Center for Advanced Biotechnology). Founder and CSO (since 1998) of Sequenom, Inc. His main areas of expertise: biophysics, molecular genetics, molecular biology, genomics, bioinformatics. His scientific interests include mass-spectrometry, prenatal diagnostics, in vivo RNA detection and epigenetics. He made important contributions to understanding of DNA-protein interactions and pioneered physical mapping of whole chromosomes. Invented (1984) and developed pulse field gel electrophoresis for analysis of very large DNA molecules. He is also founder of SelectX Pharmaceuticals and DiThera. His copious awards include Eli Lilly Award in Biological Chemistry (1978), Biochemical Analysis Prize of the German Society of Clinical Chemistry (1988), ISCO Award for Advances in Biochemical Instrumentation (1989), H.A. Sober Award (American Society for Biochemistry and Molecular Biology, 1990), and E.M. Gray Award (Biophysical Society, 2000). (Co)authored several books (including the 3-volume textbook, Biophysical Chemistry) and more than 450 per-reviewed papers, as well as more than 60 patents. He received his BA from Columbia University in 1963 and a Ph.D. from the University of California, Berkeley in 1966.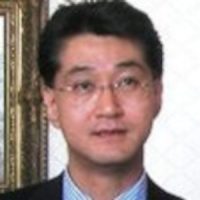 Takeshi
Sano, Dr.
Scientific Director
Insightful Multidisciplinary R&D Leader in Advanced Bioengineering/Biotechnology joined ARNA Team in California lab to conduct further scientific research and development of liquid biopsy test. Dr. Sano has more than twenty years of R&D experience, founded on a successful research career in academia and industry. His core expertise in the design and creation of innovative molecular tools and technologies using the bio-/nano-engineering of biological macromolecules and their assemblies (proteins, including antibodies; nucleic acids; viruses; and cells) and in their integration into advanced diagnostic and therapeutic applications.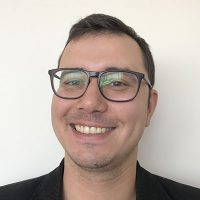 Egor
Melnikov
Chief Executive Officer, Founder
Egor has founded and is engaged in the ARNA project for more than 10 years with the mission to save people's lives from cancer. Economist by education, businessman by spirit and experience. In the roles of the founder, the co-founders or the CEO, he was a participant in several start-ups in various fields: advertising and production activities, international logistics, integration of complex IT solutions for large state and commercial customers, and managed an international telecom operator. Egor's goal is to realize the ARNA project.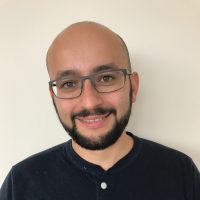 George
Nikitin
Chief Technical Officer, Co-founder
Holding Master of Experimental Physics with honors, has 14 articles and several inventions. Lead bioinformatician and software developed, responsible for all technical aspects that are related to software and hardware of the company. He successfully worked in large international companies (Deloitte, etc.), as well as in private equity companies. Has extensive experience in leading positions in large private and state companies - IT, telecom, subsoil use.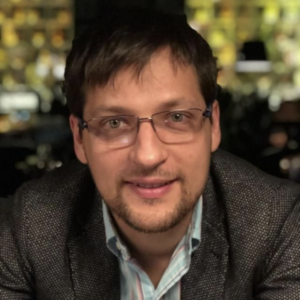 Vladimir
Savanovich
CIIO. Automation and Robotics Director.
Holding Master of Experimental Physics and accomplished post-graduate Program in Physics, has 14 articles and several inventions. Lead automation and robotics development and fundraising, responsible for investors relationship, company presentations on events, automation of biotechnology processes. He successfully worked in large international and domestic companies, huge territory development projects, successful startups, ran Russian office of Swiss investment Fund. Has ample experience in entrepreneurship, business, engineering, automations and modern technology.